Meet Our Team of Small Business

Website Specialists
Get to know our experts and learn about their passion for small business.
What drives me forward now is a vision for Websites For Anything as a team that my fellow small business owners see as a strategic-thinking, responsive partner helping them reach their business goals.
Today, as Websites for Anything continues to grow, I face new challenges. I'm seeking out a team and building a business that can more effective at helping small business owners. We're creating systems and hiring specialists whose experience and focus allows us to provide everything from design to support at a much higher level than I ever could have… back when it was just me: struggling to write code and get the website to look half-decent…
Owning my own small business is challenging some days, but exciting every day!
Rachel
Website Strategist
Phill
Business Development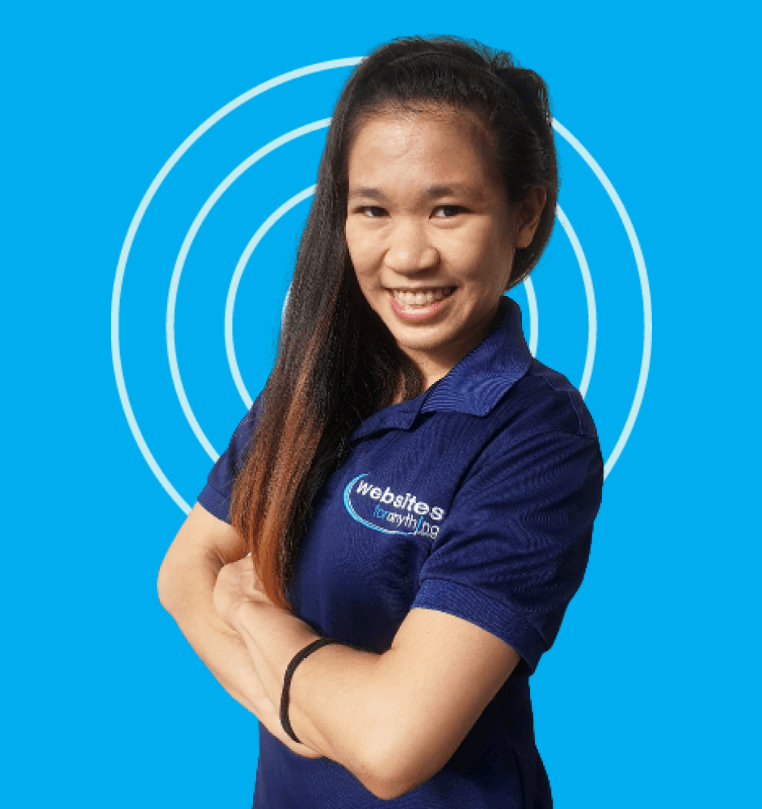 Karla
Project Coordinator
Julie
Social Media Specialist
Louvilla
Outreach Specialist
Rachel is a website strategist with over 10 years of marketing experience. She reviews websites and provides detailed feedback and recommendation to prospects & clients based on the 16-Must Haves of a Small Business.
She believes that 'dreams can inspire you, but goals can change your life', and strives to combine her strategic expertise with the vision our clients have to achieve their goals. Her action-oriented approach helps small businesses move quickly towards their goals and measurable success. After a hard day's work, you'll find her at the local taco joint or watching the Green Bay Packers game!
Phill
Who Will? Phill Will!
Phill loves to help small business owners succeed. He is often the first person on the team you will meet. He goes through the questions to learn your needs and determine the course of action. He communicates with fellow team members on project plans, follows up to help things stay on target, and represents our company at networking opportunities with other small businesses.
Phill's sales training and experience provide a strong foundation for listening and learning about clients and then providing insightful advice. He learned quickly that building a relationship with your customers is first and foremost. People only buy from people they like and trust, and Phill has always worked to be that person.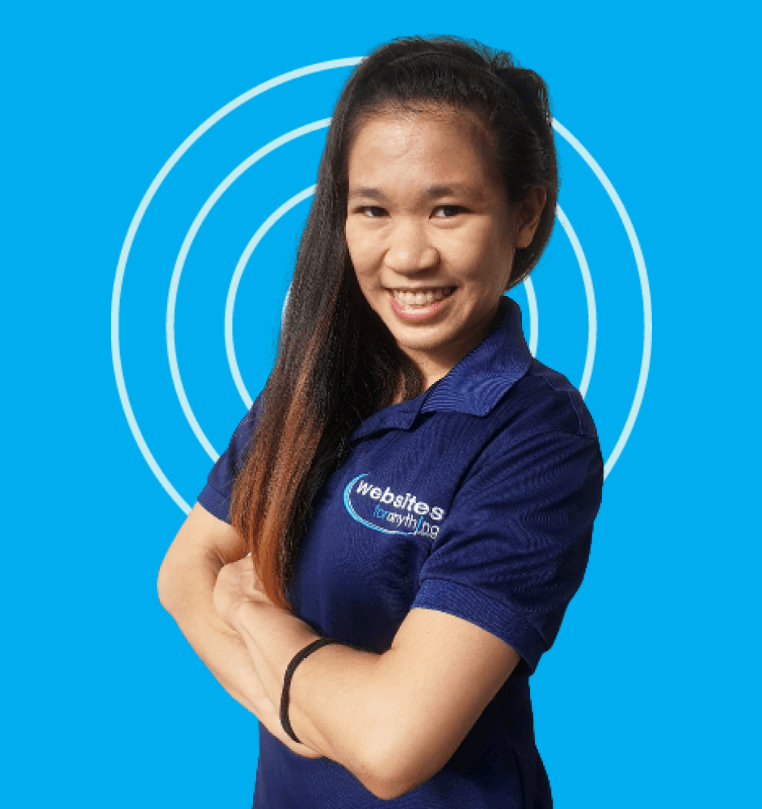 MJ likes to build things and make a huge impact on anything that she does. As a Website Strategist, her mission is to help small businesses pave their way to achieving their goals.
Having started as an online marketing enthusiast, MJ has worked her way through the broad scope of Digital Marketing, while gaining in-depth knowledge in the different but integrated subfields: key among them being website conversion rate optimization, content management, web design principles, and web development practices.
Her 10+ years of experience empowers her to plan, develop, execute and refine the strategies that a company needs to move up to the next stage of their growth, as well as towards their vision.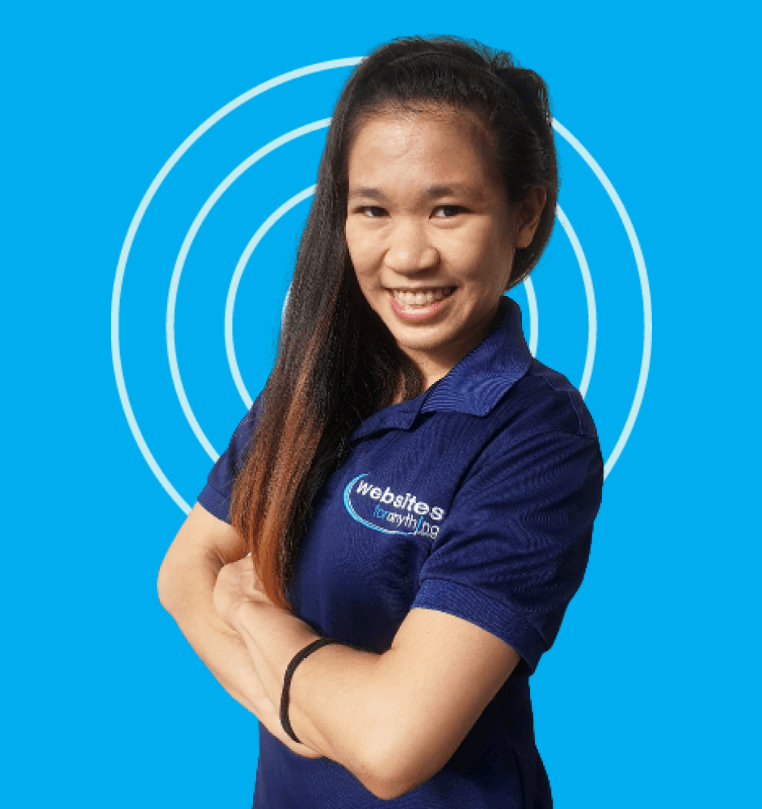 Karla
Your Guide to a new website
Karla ensures that each client is well looked after and guided throughout the entire website project process. She has been organizing projects for a few years prior to joining WFA. With a background in customer service and people management, she understands the challenges of meeting expectations from both internal and external stakeholders while maintaining a high quality of service.
Having tried to set up her own company with her sister a few years back, she loves connecting with clients who are just starting up their businesses and are excited to see things come together, including getting an effective website, of course!
Trisha
Website Design Genie
Trisha is one of WFA's Web Designers and a WordPress Frontend Developer. She works on the layout of the website and making it user-friendly from desktop to mobile view. She believes that having a good website can help your business to increase your chances of getting leads and showcasing your brand to your prospective customers.
Trisha gains extra insights from her previous experience with Hubspot, Kartra, Zapier, Clickfunnels, and Unbounce. She continues her ongoing studies in UI/UX design and related skills. She strives to provide her family with a comfortable life and the opportunity to explore many places.
Rupert
Professional Video Game Player
Since 2010 Ruperta has been building websites for clients around the world. He joined Websites For Anything in 2013 and is our longest-running team member! Rupert specializes in creating mobile-friendly and responsive websites for WFA clients. He is our King of Customization!
Rupert has built macros for desktop applications and online games and (don't tell anyone, but…) he gets paid for playing video games!
Michelle
Client Support Champion
Although Michelle is the person most likely to answer the phone – don't be fooled. She does that and so much more! Michelle handles or oversees the majority changes and updates to client websites, and works with our developers for the more technical requests, helping our clients keep their websites up-to-date. Michelle also oversees and works with teammates to set up and run the Review Builder and Google Starter plans for clients. She also answers all client questions about billing or services when they arise.
Michelle started her career as a customer service representative. Her cheerful spirit and willingness to help others make her our Client's Champion!  She's been working in customer service for a decade and gained vital skills through-out her career.
On the personal side, she is the life of the party! She loves to entertain friends, sings karaoke, and play musical instruments. She also loves to cook and dreams about having her own small business someday.
Pat is a Website Support Technician with 13 years of experience in Web/WordPress Development. He is responsible for helping WFA keep our client's website running smoothly and efficiently by managing, maintaining, and troubleshooting their websites.
Pat is inspired daily by his wife and their 4-year old son. When the work is done, Pat loves to get outdoors and go trail running, mountain biking, mountain climbing. He's even done some of those obstacle courses like the Spartan Race!
As an avid user of everything digital, Julie has always been interested in the "behind-the-scenes" of how this virtual world works. A creative person at heart, she takes this skill to test by helping our clients with their Facebook posts, newsletters, and blogs. This enables her to utilize her passion for design. By being able to see through different lens, she's learned to write up ideas as well. This has developed into a passion for this ever-changing industry.
Julie earned a certificate of Social Media through Great Learning Academy. When not at work, this Social Media expert turns into a K-drama fangirl!
Louvilla helps us keep in touch with networking partners and prospects the right way and at the right time. She looks after our contacts and partners and provides them with timely updates and alerts.
In order to widen her skills, Louvilla earned certification online for social media marketing. When not at work, she spends time watching movies and keeping up with trends in the digital world.